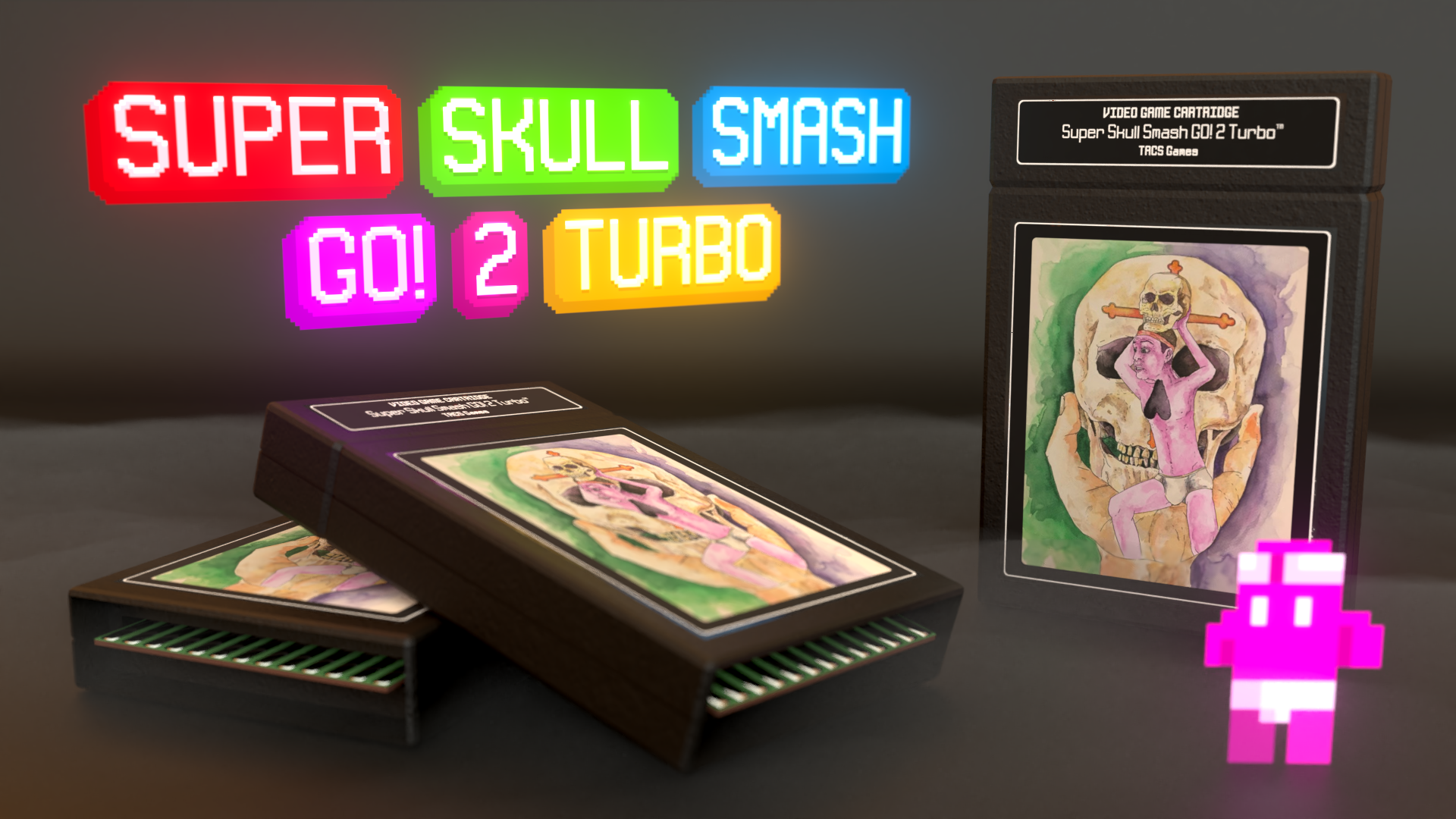 Description
Return to the haunted town and save the villagers once again from Evil King, the worst king ever. He's sent his skeleton armies to defile the local countryside and has set a curse upon the townspeople. Help them out by smashing every skull in the country! Purify the land and stop Evil King once and for all. This sequel takes the skull-smashing puzzle platformer in a new direction with TURBO action, TURBO puzzles and TURBO boss battles.
History
"Super Skull Smash GO! 2 Turbo" is the lowly anticipated sequel to the hit [citation needed] PlayStation Mobile game "Super Skull Smash GO!". "SSSG!2T" is the new platform game from Thomas Hopper, known for the platform cult PSM classic "OUT OF MIND" and PSM game of the year "CONSOLE SAGA".
Features
Hardcore platforming action.
30 levels across 6 world themes.
Giant retro boss battles.
Lots of secrets and easter eggs.
Authentic chiptune soundtrack.
---
Videos
Announcement Trailer YouTube
---
Images
download all screenshots & photos as .zip (113KB)
---
Logo & Icon
There are currently no logos or icons available for Super Skull Smash GO! 2 Turbo. Check back later for more or contact us for specific requests!
---
Additional Links
---
About TACS Games
Boilerplate
One man indie studio. Working on too many games. Released titles on Wii U™, XBOX ONE, Steam, PS4, Vita and Mobile.
More information
More information on TACS Games, our logo & relevant media are available here.
---
Super Skull Smash GO! 2 Turbo Credits
Thomas Hopper
Game, Development, Art
Peter Silk
Music
Contact
---
presskit() by Rami Ismail (Vlambeer) - also thanks to these fine folks
© 2017 Nintendo. Wii U, Nintendo Switch and Joy-Con are trademarks of Nintendo.